Sunnyside

High School




Class of 1979

Hey, everyone!! Our 40th Year Class of '79 Reunion is almost here!!!
SEPTEMBER 28, 2019
Desert Diamond Casino
Old Nogales Hwy (deadline to register is today: 9/13!!)
Scroll Down for Announcements
(This Space Reserved for 2014 class picture)
Our 30th Year Class Reunion Photo 2009!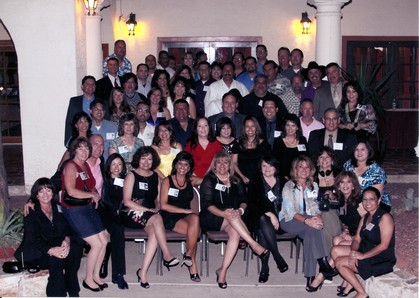 Hey girls, you still got those black dresses?
20th Year Class Reunion Photo 1999!
1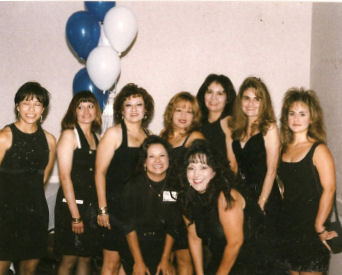 THE CLASS THAT'S FINE, CLASS OF '79
Welcome to the Sunnyside High Class of 1979 website! We had our 30th year reunion on in 2009 and then a 35th year reunion in 2014 and now... looking forward to our 40TH YEAR CLASS REUNION!! SEPTEMBER 28, 2019. Let's make it the BEST EVER!!! Stay tuned and check in on this website for any announcements about it: sunnyside79.com. Spread the word to other classmates you keep in touch with!!
Not a member yet? You can register on this website to see photos and to keep in touch with classmates. Encourage others to register asap!
Please find your name under "Classmate Profiles" and click on it to join the site and enter your profile information. Update your profile, too. You can even upload photos to share with everyone!
Contact us if you have questions or information. Enjoy the website and music!
Let's go BLUE DEVILS!
SCROLL DOWN TO SEE MORE ANNOUNCEMENTS...
<span id="mp3code_3FA5185E-90B1-1C17-D1BE94D15B60D5C3" class="mp3code" >&nbsp;</span>
ANNOUNCEMENTS
•
Hey Class of SSHS 1979, it's that time - A time to celebrate the 40th anniversary of our high school graduation.

We hope you join us! We're still looking for sponsors to help us pay for costs associated with these events. Please consider supporting this event.

Register Today at: https://mailchi.mp/4605e32dffcc/register-now-for-our-sunnyside-hs-40th-reunion-1530393?e=[UNIQID

I hope to see you there. Early Bird registration ends soon.

•

Happy New Year, Class of '79! Let's hope 2017 will be one of our better years. We had a quickie get-together lunch outing with Joe Iacovetta (who was here for the holidays with his family) and some other classmates. It was a blast and we began discussions for planning our 40th Reunion in 2019, wihich is just around the corner! Send a message to Paul Lee, Rene Casillas, Judi Gonzalez, Patty Longoria Santino, Johnny Martinez, Sagrario Espizona, Karen Wood, aquel, and many others who are helping to plan this, if you are IN and wish to help with planning it. We were thinking Sept. 28 2019 could work! Stay in TOUCH and stay in TUNE! :)

•

Hello, folks! Haven't seen many of you. Hope life is good. Take care. It's been almost 2 years since our last (35th) reunion. Can't wait until the next reunion. Hugs! ~ Raquel

•

Paul, thanks for being our awesome leader and steering the reunion committee (You, Renee, Angie, Sagrario, Becky and me) to put together an amazing reunion! All the work paid off and all had so much fun! I did not want the night to end! I hope you take the helm again in 2019! Renee, Angie, Sagrario and Becky... thank you for ALL that you did to make this yet another outstanding Class of '79 reunion!! Woot woot!! ~ Raquel

•

AWESOME REUNION! BEST ONE EVER. LOOKING FORWARD FOR THE NEXT ONE. IT WAS GREAT TO SEE EVERYONE! ~ Tammy Mitchell (Lawson)

•

I had a great time with the wonderful people of Sunnyside 79. It was fun meeting up with old friends rehashing old memories. Getting to know new folks I did not remember was good. The dancing was fun too.

My girlfriend Janet was not too sure about attending and was very pleasantly surprised. She had a great time. Thank you everyone for making her feel welcome.

We look forward to the next party.

Raul Leon

•

If anyone remembers me, Robert Metheney, drop me a line I would love to here from you. Anyway God Bless and take care. ~ Robert

•

If anyone wants to post an announcement here, just send a private message to your site administrators Paul Lee or Raquel Arellano and we'll post it on here!! Very simple to do!!